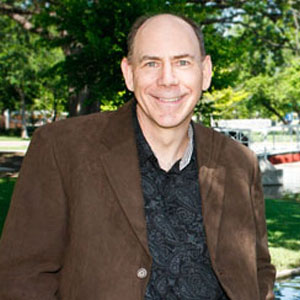 Bob Wood (Texas, USA)
CEO, Global Currency Reserve Managing Partner and Co-Founder
Mr. Wood is the Founder of Global Currency Reserve and the President and Founder of Pinnacle Institute, a marketing and technology consulting company for the direct sales industry since 2004.
Mr. Wood has extensive network marketing experience as a consultant for many network marketing companies in all areas including back-office operations, order processing, payment processing, accounting, finance, customer service, downline management, compensation plans, self-replicated websites, marketing tools, lead generation, sales management, sales training, personal productivity tools and sales force support.
To name a few of Mr. Wood's many accomplishments:
He was a senior technologist for over 25 years with both with both Ross Perot's and Bill Gates' companies, and founded Shabang.com during the Internet gold rush, raising $15M and building it to a $200M corporation. He also founded the underlying technology company, WinTech, Inc. in 1995 and served as President & CEO from its inception.
He served as the Chief Technology Officer, President & CEO, and Chairman of the Board of Directors for Shabang.com from 1998 to 2001.
He served as Senior Consultant and Developer with Microsoft Corporation from 1990 to 1995.
He has twenty-five years' experience with over fifty corporations as an Information Technology Consultant, Systems Analyst, Systems Programmer, Application Developer, System Tools Developer and Systems Architect in the corporate and commercial software development environments. He is also chief architect of the Hyper-Object Technology (HOT) application architecture.
He is an original member of the International Methodology Team that developed the Microsoft Solution Framework (MSF) and the Microsoft Solution Development Discipline (SDD).
In addition to his regular consulting and management responsibilities, Mr. Wood was published in the Microsoft Systems Journal, published the blue book on "Re-engineering Software Development," and presented numerous executive lectures for Fortune 500 corporations on "Re-engineering Software Development."
---
Watch the interview with GCR
CEO and Co-Founder Bob Wood.
---
Additional GCR Leadership
---
Linda Helin (New York, USA)
CMO, Chairman of the Field Advisory Board,
Global Currency Reserve Managing Partner
---
Mike Ward (Texas, USA)
Chief Operating Officer, Global Currency Reserve
Managing Partner and Co-Founder